Tucked within prolific Bali nature, Yama Balian is inspired by the lush tropical landscape and culture of the ancient Balinese traditions, underpinned with a modern natural sensibility.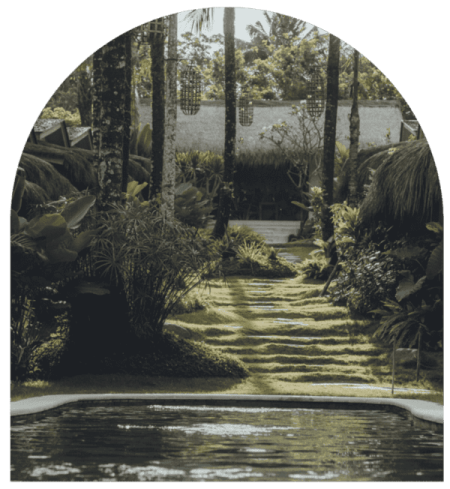 Overlooking the holy Balian river, where many serene wellness and healing traditions were hosted amongst its sacred waters, this small resort gives a taste of barefoot luxury, and is the perfect starting point for an unforgettable Bali trip.
Seamless, attentive service and full admiration for the astonishing gifts of the natural world, Yama Balian invites both reflection and the exploration of Bali´s west coast secrets.
The 10 Rooms are carefully designed with a nod to Mediterranean style and finished with graceful Balinese touches. All rooms are located along a beautiful, central, gently sloping down garden which offers spectacular views over Balian river.
Every room opens via sliding glass doors to a lush tropical garden and features coconut and teak wood accents.
They all feature an open-air shower and private terrace with daybed, and are intimate hideaways that combine privacy with a connection to the outdoors, as well as provide an authentic Bali adventure experience for spirited travelers seeking rustic refinement.
The 4 Suite Bungalows are located on the left wing along the central garden. They offer a large spacious room combined with an extended wood porch and a comfortable day bed with oversized cushions. It also features a two sink big bathroom with a large open shower.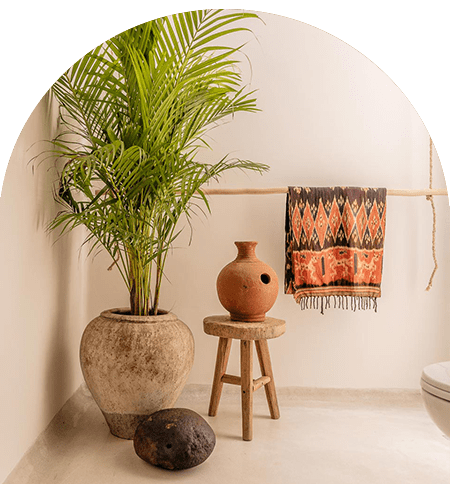 The 6 Deluxe Bungalows Rooms are located on the right wing along the central garden facing sunrise. They offer a spacious bedroom and embrace a new level of luxury of design and style and feature a relaxing day bed and seating area with views of the tropical garden.
The Resort – Design & Facilities
Emerging with absolute respect for the natural enclave where it stands, Yama Balian has been carefully designed and crafted by local architects and artisans that used a combination of redefined traditional building materials and traditional techniques transforming it into a modern and exotic creation.
Smooth plaster walls meet thatched and wooden roofs; Mediterranean vibes terrazzo shapes meet natural stone and Teak wood meets glass, making Yama Balian one of the most charming Balian Beach hotels and the perfect spot for unwind and reconnect